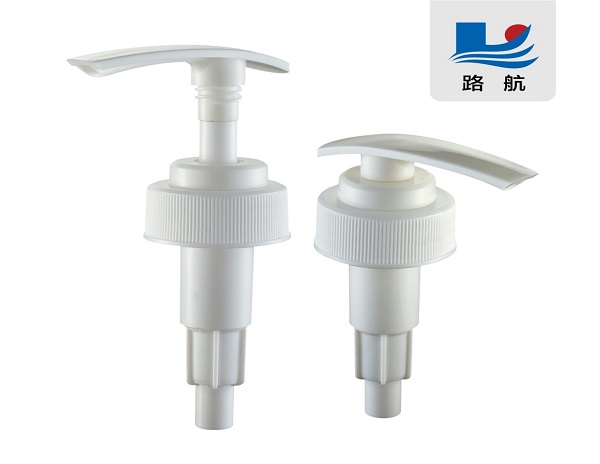 Lotion pumps are used for a variety of liquid products such as soap, body wash, hand cream, etc. Lotion pumps are very easy to use and have a long life. That's why products with lotion pump dispensers are more popular with consumers.
If you are considering buying a lotion pump dispenser but don't know how to pick one, then you have found the right article. We will list six factors that you must consider in order to find the ideal pump cover for your container.
---
Usage Scenarios
Before you choose an emulsion pump dispenser, you must first evaluate where you intend to use it. If it is for private or home access, then ceramic or steel types will be excellent for aesthetics and longevity. If it is for commercial use, then the plastic and glass types are your best choices because they are lightweight and cost-effective.
Tube length
You must also check the tube length. Please note that plastic tubes used in containers can be cut to the ideal chamber size. In addition, the diameter of the tube will depend on the thickness of the liquid inside the bottle. So choose wisely.
Neck Size
It is important to know how accurate the neck size you are looking for is. Some variables include 20/410, 20/415, 24/410, and 24/415 - these sizes can match almost any neck size. In this way, you can create the perfect bottle-dispenser match while trying to fit the pump of your choice into different product bottles.
Material Composition
The material composition of your lotion pump will determine the durability of your equipment. In addition to the commonly used polypropylene (PP) plastic, there are many varieties you can choose from, such as ceramic, steel, and glass materials.
Pump dosage
0.5ml, 0.12ml, 0.28ml, 1.4ml, and 2.0ml are just some of the popular dosage variants. Choosing your pump dosage will depend on product specifications, intended use, product cost, or bottle capacity.
Price
If you choose a good quality product, then you better be prepared to pay more. However, if you are not concerned about the type of quality then you can always go for an economical pump dispenser. As long as it offers its users, then you will not encounter problems.
Color
Since dispensing pumps are typically made of plastic during the manufacturing process, it will be easy to add color throughout the process. This can be easily arranged if the customer prefers bulk dispensing pump customization. Often, they can also be colored using an aluminum sheath, which provides an eye-catching appearance and defines the luxury benefits of a particular product.
We are a lotion pump supplier, please feel free to contact us if you need them.