What Is Lotion Pump For?
The pumps for bottles are to make access to the product in the bottle easier. If the lotion gets stuck in it, or the opening in the bottle is not big enough to take it out, a pump can play a big role. Lotion pumps are available in different sizes and shapes. Different pumps can change the flow rate of the product out of the bottle. The pump can even be used to seal bottles. If the lid has been lost or damaged, a pump can be a good way to solve this problem. The lotion pump can also be used for products other than lotion, such as soap or hair products.
How does the lotion pump work?
The lotion pump acts as a suction device to suck the product from the inside of the bottle to the outside of the bottle, and then into the user's hand. There is a tube under the bottle. When the handle is pressed down, it will squeeze air and lotion out of the bottle. The lotion enters the outside of the bottle from the tube without causing confusion. Although the upward product appears to be anti-gravity, it is actually squeezed out by the air inside. There are many moving parts in the pump to make it work normally without causing any trouble to the user. Because the tube extends all the way down the bottle, you should not worry about any product remaining at the bottom of the bottle. The lotion pump bottle is a neat container for your lotion or liquid soap.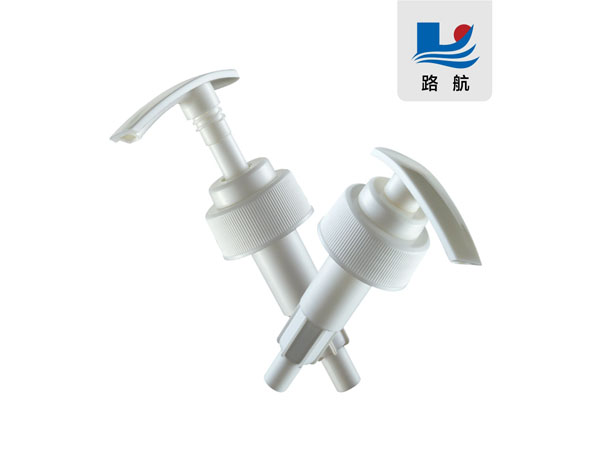 lotion pump
Where can I buy a lotion pump?
Because this may be a more niche product purchase itself, finding a lotion pump may be a bit difficult. But there are still some you can buy online. They are actually very cheap. Since lotion pumps are not very expensive, buyers may have a more thorough understanding of what kind of pump they really want, even though this may be the kind of product you want to buy in person. Because a factor of how it actually pumps can change the way it works, buyers should be able to test lotion pumps by themselves. Stores that usually sell lotion or hand sanitizer are the most likely places to sell lotion pumps. Or even if they do not sell pumps themselves, they should be able to provide advice on where to buy pumps. Finding the perfect lotion pump should be a stress-free task.
We are lotion pump suppliers. Please feel free to contact us if you are interested in our products.